Freedom 
*
Fulfillment  * Joy
Integral Wellness for Men
I work with men over 45 who are struggling with the organic flow of living fully every day so that they can find balance and harmony as they move through the wisdom years
Want to Work With Me? Click here!
How I Serve You
I'm your consciousness curator, your mystic mentor, your energy enhancer, and your faithful friend.
With my help, you'll experience an integrated approach to growth, wellness, and healing.
My approach allows you to:
✨Leave the chaos of the world behind
✨Enter a magical world of exploration
✨Open a portal to purpose, meaning and joy
✨ Expand your sense of self
More About Loren
The Second Half Journey
The first half of life is about identity - what you make of yourself, the family you create, and the comforts you establish. It's an external focus.  
The second half of life, the wisdom years, can be more of an internal journey. As you move closer to death rather than fearing this you can grow into your true self.
You can embrace your changing body, disrupted sleep, lowered libido, shifting priorities, and existential angst and move through it all with grace.
The wisdom years can bring great joy and a chance to know yourself better. Going inward is not selfish but is an inquiry that ultimately leads to selflessness. 
New tools, new awareness, and new actions are necessary in the second stage transition.
You've found a great resource here. 
You Are...
A progressive man over 45 with an open heart and mind who is moving through your wisdom years. You are content with where you have arrived but are curious about what the next years will look like. You are secure in having your beliefs challenged.
You Want...
To expand yourself and explore alternative approaches to some of life's bigger questions. You are ready to embrace a new approach to life, reorient who you are, and dive into alternative modalities to feel a more complete sense of self. 
You Will...
Dive deep into the self to break old patterns, realign energies, and remove obstacles in your pathway to fullness.  You will find an inner source of power that makes aging a magical journey where you blossom in unimaginable ways and become the best version of yourself.
The Integral Wellness Approach Uses An Array Of Tools

You are a unique and beautiful being with your own concerns, issues, and challenges. Where mindset coaching works for one, mantra and meditation work for another. Some bodies need somatic healing and touch and others need a sacred sharing space. A rich multidisciplinary set of tools are available here for your well-being.
Advanced Coaching Opportunity

Join my elite coaching program for men at a meaning of life crossroads who are seeking freedom and fulfillment
Watch the Masterclass
The Wellness Coaching Three Essentials
Many of us can use some guidance and support to help us become a better version of ourselves. In this free download, you get three practices to incorporate into your life that are guaranteed to give you a bump. They will help you with greater clarity and peace of mind.  Who doesn't want that?
Get My Copy!
What Clients Are Saying...
Ben Arons
Loren's approach comes from a place of not just healing but also of maintaining wellness.  He also took the time to make it personal not just a generic program.
Daniel Lennox
Loren's approach combines the physical with the spiritual.  I've faced daily-life challenges with greater ease due to the techniques developed through Loren's teachings.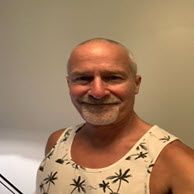 Francis Ouimet
Loren's great knowledge, professionalism, great sense of humour, and teaching style drew me in. He "lives" what he teaches and dedicates his knowledge to men from all walks of life.